PAINLESS & MICROSCOPIC ROOT CANAL TREATMENTS
PAINLESS & MICROSCOPIC ROOT CANAL TREATMENTS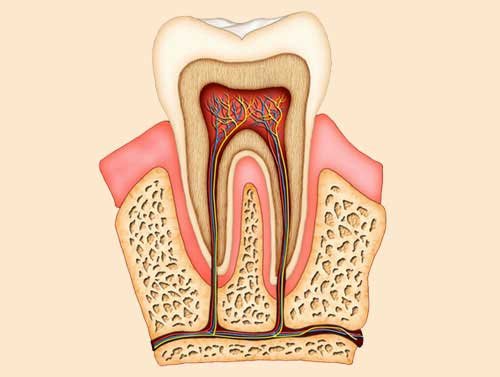 Root Canal Treatment (RCT) also is known as Endodontic Treatment is a procedure done when the tooth decay reaches the pulp (innermost layer of the tooth) causing inflammation. It is necessary to save the damaged tooth from extraction. This procedure is done by an Endodontist who is known as a Root Canal Specialist. The procedure involves:
Removal of inflamed or infected tooth material
Cleaning and disinfection
Filling and sealing with an inert material
Restoration and crown/cap
WHY DOES ONE NEED TO UNDERGO ROOT CANAL TREATMENT?
Root Canal Treatment is done on a damaged or infected tooth. Infection could be due to a cracked or broken tooth, deep decay, gum diseases or maybe due to repeated dental treatment on a particular tooth. It becomes extremely important to get the Root Canal Treatment as:
It stops the infection from spreading and will then save the tooth from extraction
RCT relieves the pain caused due to inflammation
The most common symptom that one might need Root Canal Treatment is a toothache. The pain can range from mild to severe. With time it may worsen, and you will feel the pain even when you bite your food.
The other reason is prolonged sensitivity. If you feel sensations in your tooth while consuming something hot or cold, then there is the slightest chance that one needs to undergo Root Canal Treatment.
Swelling in the gums can also be a sign that you need Root Canal Treatment.
WHAT IS THE PROCEDURE FOR ROOT CANAL TREATMENT?
Step 1:
The very first step involves an X-ray which is taken to determine the extent and approach to infection. If required local anesthesia is administered before starting the treatment.
Step 2:
The next step is Cavity Preparation. A cavity is prepared, making sure all the infected tooth material or previous filling material is removed and a proper approach to inner-part of the tooth (pulp) is established.
Step 3:
This is followed by disinfection and shaping of pulp canals. The infected pulp is cleared out completely, canals are shaped and cleaned. Thorough disinfection is achieved.
Step 4:
Clean and disinfected canals are then sealed and filled with an inert rubber-like filling material known as Gutta-Percha.
Step 5:
The very last step is restoration & crown. The crown portion of the tooth cavity is then restored with a filling, followed by a Cap/Crown cementation.
Faq's PAINLESS & MICROSCOPIC ROOT CANAL TREATMENTS
Contact Our Friendly Reception Staff with any Enquiry